Company overview
Company Name

HEXEL Works, Inc. (Formerly Known As Rokko & Associates, Inc.)

Established

May 20th, 1949

Registered

Jan 27th, 1950

President

Yoichi Nagae

Head Office Address

1-1-30 Shibadaimon, Minato-ku, Tokyo, Japan 105-0012

Capital

500 Million Japanese Yen

Employees

847 (As of September 30th, 2019)

Total Sales

41.4 Billion Japanese Yen (Fisical Year September 2018)

Businesses Contents

General electrical works, Air conditioning and plumbing installation, Architectural construction, Steel construction, Interior finishing, Labor dispatch

Location of Branches

Hokkaido Branch
Tohoku Branch
Niigata Branch
Ibaraki Branch
Kita-Kanto Branch
Chiba Branch
Tokyo First Branch
Tokyo Second Branch
Tokyo Third Branch
Yokohama Branch
Shizuoka Branch
Nagoya Branch
Osaka Branch
Kobe Branch
Energy Plant Branch
Chugoku Branch
Kyushu Branch


Overseas Offices

Guam Branch

Affiliated Companies

HEXEL Techno Services, Inc.
HEXEL Tech Engineering Corp.(Los Angeles)

Message from the president

HEXEL Works stands behind its corporate expression, "Ever-changing DNA." My own policy as the construction manager is not to have a corporate philosophy. That's because once you have one that's fixed, you end up repeating it in your thoughts, which stops you from thinking independently. I feel that not having a corporate philosophy is better for the ability to look ahead constantly and take on challenges. Instead of expounding on a far-reaching vision, I believe my responsibility is to ensure that our financial, marketing and technological capabilities meet the needs of the times and that we stand prepared with a management base that can immediately respond to changes in the environment.
HEXEL Works was founded in 1949 as a company primarily engaged in public works projects. Today private sector engineering work such as residential projects and projects for the U.S. military in Japan have become the major pillars of our business. Engineering work for the military, in particular, accounts for 15% of our sales and has grown into the second pillar of our business after residential projects. At HEXEL Works we make no distinction between global and domestic, and I intend to push even harder to promote businesses where our capital and accumulated expertise can be put to good use in Japan and abroad.
With respect to human resources, we are seeking individuals with specialized skills that meet the construction management needs for projects at military bases. These projects require the acquisition of various qualifications administered by the U.S. military, procurement of materials from the U.S. and engineers qualified to meet U.S. standards. Although the work is for the military, it's also an extension of our business in Japan, so some ability to communicate in Japanese is needed. That's why we provide Japanese language training and practical skills training for new employees, which helps them to adjust smoothly to living in Japan so that they can pursue their work.
HEXEL Works currently employs people from Indonesia, China and the Philippines who are engaged in construction management for projects related to U.S. bases. We offer the same terms of employment that our Japanese employees receive and all employees are rated under the same personnel evaluation system. We provide an environment where foreign nationals can fully demonstrate their skills in Japan. And we eagerly await individuals seeking to hone their professional skills and demonstrate their abilities in this new field offered by HEXEL Works. I sincerely hope you will spend many years working at HEXEL Works.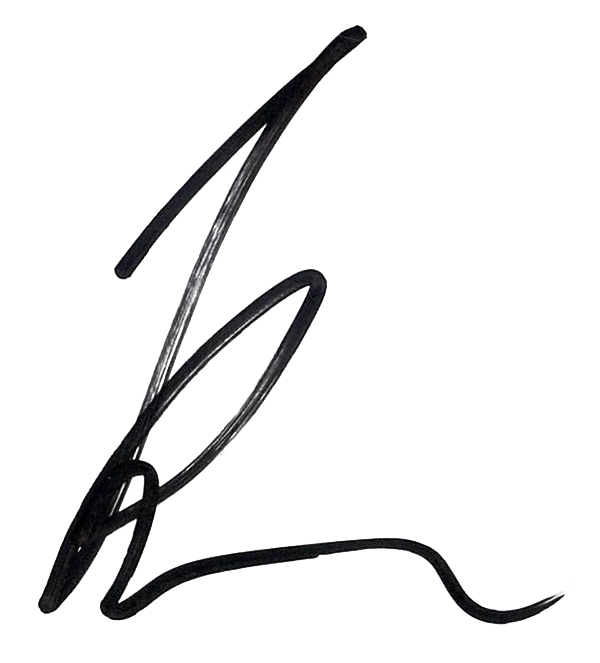 Voice of Employees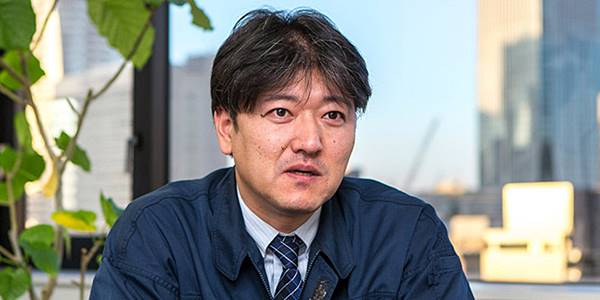 Shindou
General Manager of Construction Management
Hironaga Shindou
Joined in 1995
Tokyo First Branch
Career of Process Control (in terms of Tokyo 1st branch)

After 3 years of experiences on the site, we would encourage the employee to obtain the certificate of the First-Class Electrical construction management engineer by the 4th year. The employee who might be able to work individually, will be give a project worth about 100 million yen. After another 2, 3 years, the size of project will go up to 300 million; and escalate gradually. Our target is, allow the employee to be in charge for the project worth 1 billion after entering the company in 10 years. A project that worth 1 billion, will be the high-raise building between 40 – 50 stories, with 500 - 700 families. Once the employee reaches this stage, he or she will be mature enough to face new challenge. As myself, I left the site and switched to the managerial career; however, some people might remain on the site and become a specialist of the process control. Depending on the branch; there's general manager for the site like me, general manager of the sales team, general manager of the administration. And there's even a branch manager who is above these three departments.

The charm of HEXEL

To summaries it in one word, which is "HEXEL Works is willing to put you in charge for the job". Especially, HEXEL Works will entitle you to control the cost. For sure, it's very huge responsibility. However; depending on the achievement, the employee will be evaluated accordingly. You will be expected, trusted, and given the tasks. You will feel be needed, and you will work hard toward the goal. It would be a challenge for both the receiving end and the give end, and able to do things in this way would eb the charm of HEXEL Works.

Memorial

I've experienced many failures, also with some start over works; I even bought extra materials which cause huge troubles to the company. At that time, I was scolded heavily; as the result, my supervisor and the company covered the things for me. With that beaten experiences, I learnt my lesson. Process control can't be learnt overnight, it takes long learning curve; and you develop the skill while gaining more experiences. During the work, there's always new tasks will occur. When you overcome such tasks one by one, you will be more aware about being a professional process controller, and be proud of the skills that you have.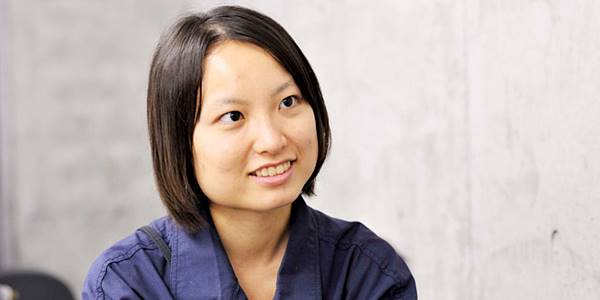 Suda
Site Engineer
Akina Suda
Joined in 2012
Tokyo Second Branch
I am proud to work alone as a site manager

Right now, I work under Tokyo 2nd branch; which has its focus on Mansion job. I'm in charge for process control; especially the portion of electrical device. Most of the time, I work on the site as sub site manager. On October 2015, my 4th year with the company, I was given a site to manage as a site manager. When working on the site, we started from 8 o'clock in the morning. Surely, the work hour really depending on the site condition, I set my goal to finish daily work by 8 o'clock in the evening. Since I wanted to work on the site, I didn't feel any stress with wake up early in the morning, and stay late in the night. My work on the site including but not limited to: create drawing, meetings, purchasing the materials, giving the instructions to other associates, safety checking, and site inspections. If there's any thing that I didn't understand, or with any doubts, I always check without skipping any detail. Also, greet to other associates, and communicated with positive attitude was another thing that I paid attention. On the site, there're veterans who were older than me, also with foreigners. In order to telling people about my thought and make the work much easier; communication skill was very important. I considered myself as a shy person; however, I always work with smile. People also often said to me that, you always smile; I think that smile is the ultimate communication tools that go beyond the generation and Nationalities. This's my advantage for now, and I will always try be a person with a smile.

If possible, I want to carry on this job as long as I can; that's the charm of this work.

Lots of time, I was asked that; is this work hard for female? Certainly, staffs that were easily carried by men; which would be heavy for me to carry sometimes. However, I felt special, when other co-works helped to carry it around. In addition; since there're still few females on the site, my face and name were remembered well. I was frequently asked to communicated more with other associates, and sometimes with lot of favors; all of them made me feel special. For myself, I never intend to make any excuse because I'm a woman. I take pride that been a female stuff, I can see things in many detail, also consider the needs from female's point of view. By doing so, it gave a good balance for the work, and compensate the weak point of male staffs. With this addition impacts, it make up the strength of female in the process control on the site. Being a rookie, there're always things with uncertainty; no matter of your gender. Our company is an environment with easy communication; even if there're any questions, you can discuss it with your supervisor without any hesitation. Being that, you can't perform like a rookie all the time. My goal is, learning more knowledge about the site; and one day, I want other people always feel relief as long as I'm the site manager on the site.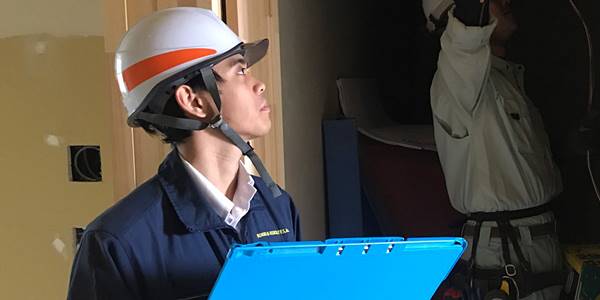 Rafael
Site Engineer
Rafael Marte Perez Yambot
Joined in 2017
Tohoku Branch
#1. What kind of job that you've be doing since entering Hexel Works?

I received construction management training in normal Japanese construction sites for 1 year. After that and until now, I am currently working on our construction projects inside the U.S. Military Air Base in Misawa, Japan. My job consists mainly of patrolling the construction site and doing quality control checks to verify that there are no defects in the workmanship of the electricians that are working together with us. In the office, I am editing and creating necessary blueprints and documents that will either be used by the electricians or submitted to the general contractor and government.

#2. What you cherish at work?

I cherish my workplace since we have a workable environment here in Misawa. I feel supported by my co-workers as we strive as a team aiming to produce quality work. The veterans in my workplace are approachable; all I need to do is ask and if they have the time, they will not hesitate to teach and guide me. Even if I don't speak perfect Japanese the people around me cooperate and work with me in order to reach mutual understanding which I think makes a lot of things easier.

#3. What do you do in private?

I am living in the rural area of Japan and honestly there's not a lot of things to do outside like Tokyo and other urban areas of Japan. Luckily my main hobby is watching films on my computer/TV and relax inside the house. Aside from that I go for a drive from time to time to appreciate the beauty of the countryside, and lastly go out for a drink and eat the delicious and unrivaled seafood cuisine of northern Japan.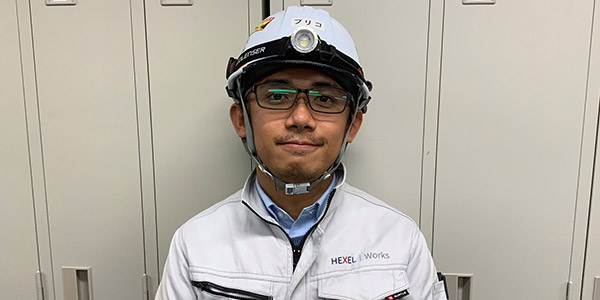 Brycko
Site Engineer
Abednego Brenn Carlo Solon Pitiquen
Joined in 2018
Yokohama Branch
#1. What kind of training that you've conducted after entering Hexel Works?

Majority of the training I received was in terms of making the construction site run smoothly. Varying daily from foreman duties to the day-to-day office responsibilities, these ranged all the way from carrying one's self through appearance and conversation, establishing rapport with Hexel's and other industry's skilled craftsmen, making sure stocks never run out at inopportune moments, checking work quality, attending and arranging meetings, making and receiving phone calls, and blueprint design to name a few.

Being that all of this was done in an exclusively Japanese environment, it pushed my reading, writing, and speaking skills to their limit and beyond. The effort it took was a hundred-fold compared to typical training, but the returns were immeasurably worth it.

#2. What kind of job that you've be doing since entering Hexel Works?

The hefty chunk of my work is being in charge of interior works – otherwise called dedicated areas. Think of it as the areas used by specific people in mind like apartment and condominium units or hospital rooms and the like. This entails holding meetings with the civil and sanitation engineers, building the blueprints, laying-out the project timeline, getting in touch with the skilled craftsmen in charge of interior works, and having fun with everyone involved in interiors as each dedicated area slowly takes shape.

The job is taxing – very much so – but seeing what was once paper come to life as you guided it each step of the way is more than enough reward.

#3. What you cherish at work?

People. If you can only choose one thing to have at your work place, choose to have great colleagues. You can always learn unknown concepts, practice difficult processes, and sleep-off stressful days, but having people who make your work-day worth waking up to is rare. I feel lucky to have colleagues who make me want to finish that next complicated task together to move on to the next hurdle toward the finish-line.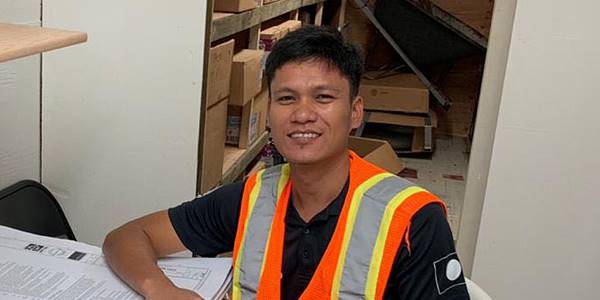 Romel
Estimator
Romel Esperanza Constantino
Joined in 2016
Guam Branch
#1. What kind of training that you've conducted after entering Hexel Works?

My first training attended is on the Medium Voltage Splicing by 3M, as most of the distribution line inside military base runs underground. Then we got the safety trainings for Construction Safety Hazard (EM385-1-1), Fall Protection Competent Person and Confined Space Entry.

Also I attended the Guam Industry Forum for the pass 2 years, most of the topics on the forum are on the ongoing military projects, future project solicitation, the construction industry on Guam, the skilled labor works force as this has been a problem here on Guam.

So for those aspiring applicants on your free time get trained and get skilled to be competent in the field. Especially in the Philippines there's a lot of short courses training offered.

#2. What kind of job that you've be doing since entering Hexel Works?

I've been working on the estimating and submission of bid proposals, but currently we got two (2) projects, a Medical/Dental Clinic Project and Repair of Underground Fuel Tank and I'm working closely on the submittals, purchasing, RFI's and project site coordination.

#3. What you cherish at work?

Every day from those work experience and the learning process you go thru and those hard work. As days pass by you have to look back at your accomplishment and were you are now, as they say the rest is history.

#4. The charm of Hexel Works?

Japanese culture and work ethic, let Hexel be your choice on your first journey.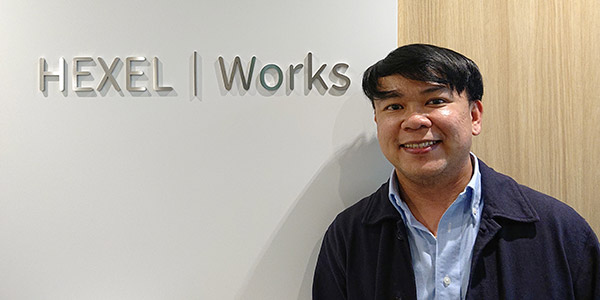 Cesar
Estimator
Cesar Mandia Rino
Joined in 2019
Head Office
#1. What kind of training that you've conducted after entering Hexel Works?

My experiences, learnings, and exposures in HEXEL Works makes me an adept electrical engineer. Last January 2019, I became a part of this prestigious global company, US Military Support Department, in particular. Designated as an Electrical Procurement Engineer, my critical role includes electrical estimation works, and the review of technical specification and tender documents of various projects for naval, air force, and military construction.

Basically, this work requires technical knowledge and skills to take-off material quantities from the drawings and preparation of bill of quantities. Also, I process and issue enquiries to one of our affiliated companies - HEXEL Tech Engineering Corporation based in Los Angeles, California coupled with providing analysis of quotations received as per project requirements.

In Japan, after work or a long meeting, sometimes we join a gathering called "konshinkai" - a Japanese term which means having a social gathering. This tradition I think is a brilliant bonding mechanism among employees as this not only breaks the monotony of routine work, but also allow us to mingle with the teammates on a personal level.

#2. What you cherish at work?

One thing that I cherish at work is having business trips. These travels gave me opportunities to attend construction meetings and conduct site visits with my superiors for the on-going projects not only in Japan but also in one of the overseas branches like Guam. Moreover, these trips enable me to meet other colleagues at company's different branches.

#3. What's your career plan for the future?

In terms of my future career work, I see myself working in HEXELWorks for the projects of US military construction. I will strive to continue to learn and be familiarized with the Unified Facilities Criteria (UFC), a unified standards used at US military bases.
Job description
Career plans
Learning curve on construction site
Job listings
Position Requirements
Type of Work

Construction management (electrical construction work).

Experience

No experience necessary. Expected graduates are welcome to apply.(Please note, this is exclusive for fresh graduate; career applicants are currently closed.)

Educational Background

Electrical engineering / Electronics engineering

Languages Skills

Proficient in English. Conversational-level Japanese is preferred. If the candidate is not able to speak Japanese, the company can provide Japanese language study for several months in the candidate's country or in Japan.

Training

Provided by the company.

Place of Work

Branch offices in Japan.

Salary Raise and Bonuses

Salary raise once per year; bonuses twice per year (July and December).
Note: Profit share amount (paid in December) based on company performance.

Work Hours

8:30 to 17:30
Note: Work hours and overtime hours may vary depending on projects assigned.

Holidays

Saturday, Sunday, public holidays, summer holidays (three days), year-end and New Year holidays (December 29–January 3), annual paid leave, special leave.

Benefit

Various allowances, dormitory or other accommodation provided by the company, transportation allowance, social insurance, retirement package (for employees working at the company for at least three consecutive years).